The Sugar Ants Carnivale
 Tim Ellis, Video Projection, 2022
Thursday 19 to Sunday 22 May, 7-10pm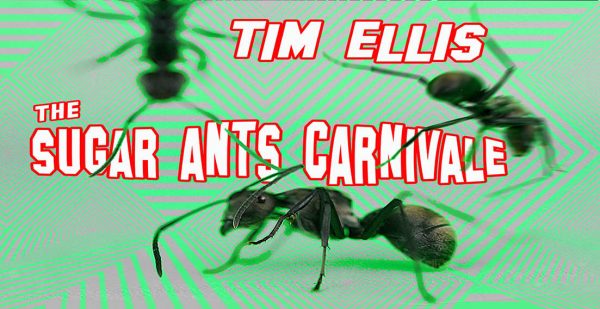 This night-time video projection onto the iconic Port Douglas Sugarwharf, captures the wild and mesmerising night-life of sugar ants celebrating Carnivale with an ant party.
To be presented over four nights during Carnivale's long weekend, this dazzling and captivating public artwork is sure to be a highlight event of the 2022 Port Douglas Carnivale.
Since training in Fine Art at art colleges in the UK and Holland, Tim pursued a 20-year career as an Art Director in the UK film and television industry. In 2005 he emigrated from London to Far North Queensland, Australia; now based at his studio in Shannonvale. Utilising his visual experiences as an art director, he produces paintings, digital and video artworks.
This project was made possible by the Australian Government's Regional Arts Fund, provided through Regional Arts Australia, administered in Queensland by Flying Arts Alliance.