Unfortunately due to the Federal Election taking place on Saturday the 21st of May, the Port Douglas Community Hall will be used as a voting station. There will be a large Video Screen at the hall for you to enjoy the fantastic work of our local photographers  for the duration of the week so you can still take in their talents when you vote.
The rescheduled exhibition will take place from Monday 20th  till Sunday 26th of June.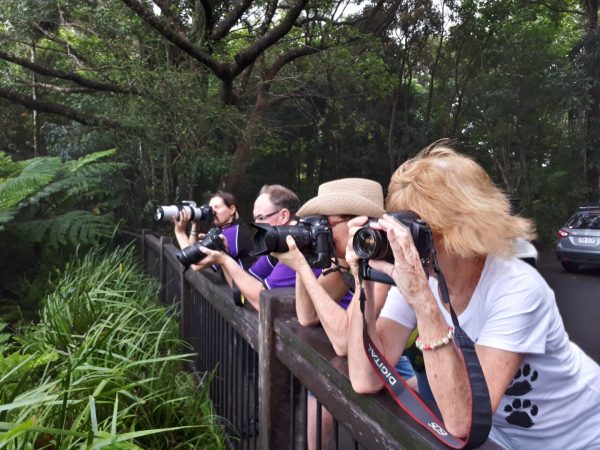 TROPICAL DESTINATIONS is an exciting photographic exhibition showcasing local and regional scenes and subjects. This visually captivating annual exhibition is presented by the Douglas Photographic Society – a not for profit local community group, in order to share the wonders of our region and beyond, through the eyes and lenses of our members, and encouraging local and regional visitors to become part of a fantastic group of like minded creatives.  
The Club was founded in 2011 by one of the regions most respected and dedicated art teachers, to open a door to our community for local amateur and semi professional photographers.  Giving many people an inspiring creative outlet and opportunities to grow their photography skills through an adventurous and fun approach.  Since its beginning the club has encouraged and nurtured all abilities, ages and interests.  Members are involved in a variety of events and activities throughout each year.  Fun outings, mystery excursions, regular challenges and competitions, critique & mentoring, exhibitions and workshops.  These all form part of the Douglas Photographic society's program helping members develop greater technical & artistic skills both behind the camera and in post production.  Gaining valuable knowledge and confidence, while having some serious fun with great friends and professional tutors and mentors.  
The Tropical Destinations exhibition showcases the work of these amazing local people whose passion for photography has become a celebrated annual event. The high standard and presentation of these local and regionally produced images make this a not to be missed part of the Carnevale calendar.   Most pieces in the exhibition are for sale so be sure to purchase a fabulous piece of locally made photographic art.  Pieces can also be ordered via arrangement.  We warmly welcome you to come and experience a world through the eyes of some amazing local exhibitors, dive in and buy a framed or canvas print or just come and browse for ideas for your next Douglas adventure.  All are welcome to this gold coin event & we look forward to seeing you there.   Stop in for a while, make a gold coin donation to assist us in growing our club, & don't forget to chat with one of our stewards about becoming a member and joining a group of fun loving people who all agree…photography isn't just about pressing a button.
Buy a photo, buy a calendar, and support a great organisation.
Open Monday to Sunday 10.00am – 4.00pm.