The Wonderland Spiegeltent is coming back with a full program of Cabaret, Circus, Music and more. Shows are now on sale. Please see below for more information and to book.
POPCORN UNDERGROUND
Friday 14th May – Saturday 22nd May, various times
World class cabaret starring the obscenely intelligent, beautifully filthy and rib-crackingly funny Reuben Kaye and band in a night of joyously entertaining, cabaret, adult sideshow, burlesque, magic, astounding circus and extrodinary artists. A riotous variety show like you've never seen before. Combining death defying thrilling acts and hilarious moments that will shock and delight. The creme de la creme of the cabaret world. A magical experience!
"The evil love child of Liza Minnelli and Jim Carrey" – British Theatre Guide
"Beautiful, hilarious, knowing, wicked" – The Times London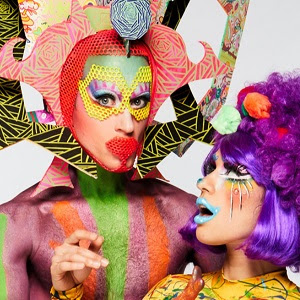 BLUNDERLAND – LATE NIGHT SHOW
Friday 21st & Saturday 22nd May, 10:30pm
A genuine New York variety show with all the whimsical, surreal and psychedelic you can handle, served HOT and ready to dazzle you! Leave all expectations at the door and prepare to be titillated. Drawing from the finest, BLUNDERLAND is a trip down a rabbit hole of scintillating surprises you won't soon forget. This show is, juicy, and super fresh for your viewing pleasure. This is not a show for the meek and we serve nothing mild on this stage. Please come prepared for anything!
"Blunderland is an outrageous and subversive celebration of all that is weird, queer and extravagant…" The Advertiser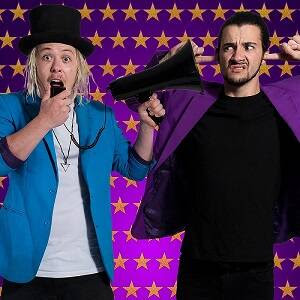 THE GREATEST MAGIC SHOW
Saturday 22nd & 23rd May, various times
This multi-award-winning, sell-out sensation of 2020 and 2021, is headed to Queensland for the very first time!
Having garnered international acclaim in countries such as Scotland, New Zealand and England; as well as being a sell out show at this year's Perth and Adelaide Fringe festival, the stars Sam and Justin will be hitting the stage in Port Douglas with brand new illusions direct from Las Vegas! As an added bonus, every child will receive a FREE MAGIC WAND on entry so they too can be involved with the magic
"The Penn & Teller of AU!" – Glam Adelaide, ★★★★★ Stars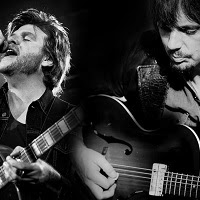 TEX PERKINS AND MATT WALKER
Saturday 15th May, 5:00pm
The original bad-ass frontman of Australian rock and roll, Tex Perkins has a celebrated history. A man whose career has taken him from experimental punktronica through to the dizzying heights of multiple ARIA awards and recognition with The Cruel Sea and Beasts of Bourbon, he is now in an exclusive, intimate and acoustic performance in North Queensland, getting his swamp blues groove on. Now is Tex's exciting new (and long over due) collaboration with Matt Walker (a great artist in his own right) for duo shows.
It's a blues swamp-groove kinda thing that's a little reminiscent of some of the things in Tex's back catalogue.
"…an artist who must surely be regarded as one of the greatest front men in the country." – The Music
.
The Wonderland Spiegeltent Festival Hub tours nationally from Melbourne, Sydney, Adelaide, Barwon Heads, Sunshine Coast, Port Douglas, Townsville and Cairns bringing tropical vibes, great times and world class cabaret, comedy, circus and music along with a festival atmosphere.
The nostalgic Wonderland Spiegeltent is the most enchanting of structures – feel the weight of ten thousand late nights when you walk inside, evoking stories of love, passion and debauchery from Europe in the 1930s. Velvet and brocade curtains balloon inside, whispering the secrets of performances gone by; intimate booths, a circular stage and stained-glass windows transport you back to an era of cheek and charm, sass and decadence – the lusty, busty crème de la crème of the cabaret world. A Magical experience!